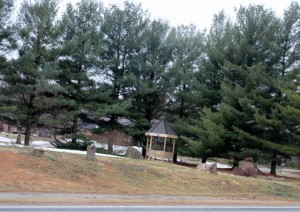 If you are wondering why trees all over the Knollwood Golf Course are being cut down here is the reason.
A proposed settlement has been reached in the DuPont Imprelis weed killer class action lawsuit. The settlement proposes to resolve claims resulting from Imprelis use by lawn care professionals on residential and commercial properties as well as by golf courses between August 31, 2010, and August 21, 2011 across the country, except California and New York. You can read the rest of this article here.
According to the article Dupont is paying for the removal, replacement of equivalent trees up to 20 feet and maintenance of the replacement trees.
We are told the Knollwood Golf Course will have between approximately 350 trees cut down and replanted.